Foreign Press Association Webinar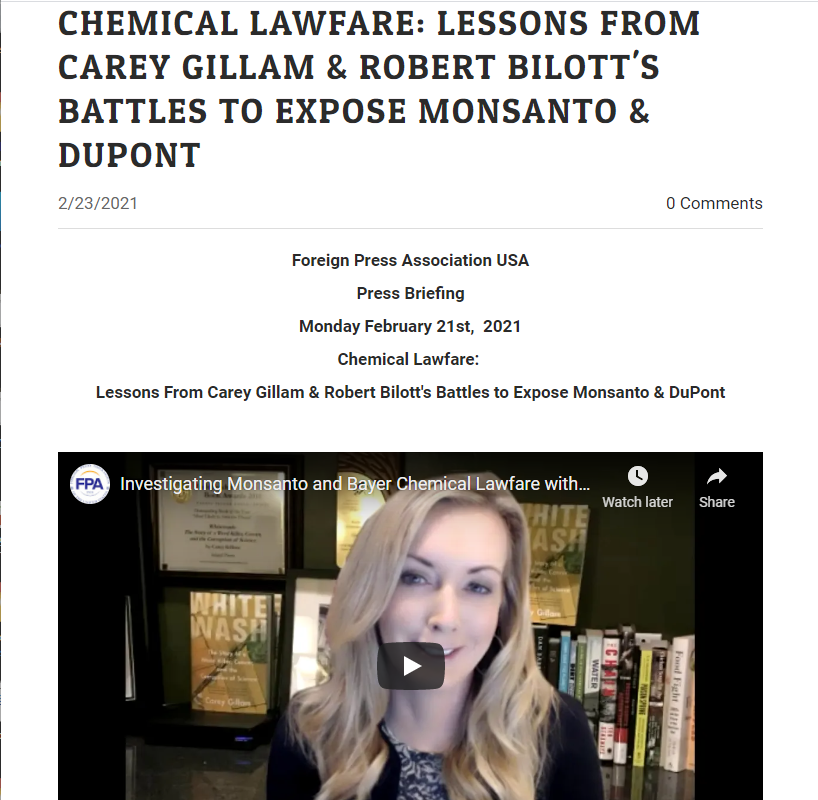 How did investigative journalist Carey Gillam expose the health risks of Monsanto's glyphosate and attorney Robert Bilott, DuPont's pollution of waterways with PFAS forever chemicals? By a persistent focus on exposing the facts that both companies went great lengths to hide.

In the latest Zoom briefing for the FPA, Gillam and Bilott share how they wrestled with the companies that are now ordered expected to pay billions in costs and damages, the efforts that were made to discredit them, the failures of the Environmental Protection Agency and lessons for journalists.

Interviewed by Foreign Press Association President and award-winning journalist Ian Williams, the Zoom discussion is a must watch for journalists, journalism students, whistle blowers and environmentalists. It is also a warning to corporate leaders of the consequences of reckless attitudes to public health on brands and bottom lines.